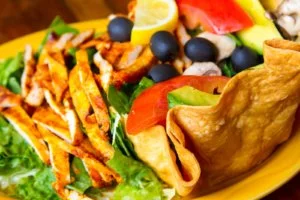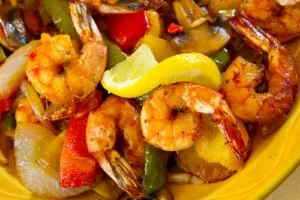 At Chapala Mexican Restaurant we pride ourselves on our fast and friendly service, while at the same time providing our customers with quality, fresh ingredients. With our two convenient locations in Eugene, Oregon, great Mexican food is never far away!
Our cocktail lounge at the Willamette restaurant and full bar service at Oakway Center restaurant offer top-shelf alcohol with a fantastic array of margaritas to choose from. We suggest the Guava Margarita which is delicious and unique to Chapala Mexican Restaurant!
We are family-friendly, reservations and walk-ins welcome, we offer waiter service, take out service, low-carb menu items, catering service and are a great option for groups and dinner parties. We customize our food to your own taste, so if you prefer it with more of a kick just ask your waiter and we will spice it up for you! Additionally, if you like your food milder, or without a particular ingredient, all you have to do is ask. We strive to be a Mexican restaurant where you get to decide on how you want your food.
Come visit us with your family or friends, watch the game on our big-screen TVs, and enjoy the best Mexican restaurant in Eugene.
Pressed for time?
You'll enjoy our fast lunch service to get you back to work quickly.
Or relax… take your time enjoy your dining experience at the best Mexican Restaurant in town.
MADE ESPECIALLY 

FOR
YOU
The Guava Margarita
INCLUDED WITH
EVERY MEAL
CHIPS AND SALSA
SEAFOOD
TASTE OF THE NORTH WEST
LOCALLY SOURCED
FRESHEST INGREDIENTS
FULL BAR
BEST TEQUILA SELECTIONS
SPICE IT UP
TRADITIONAL MEXICAN FLAVORS