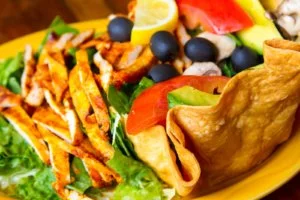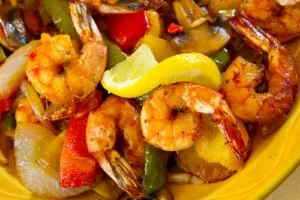 Welcome to Chapala Mexican Restaurant, where authenticity meets a family-friendly atmosphere, all served up with a dash of Mexican flair. We pride ourselves on our fast and friendly service and on delivering the highest quality, fresh ingredients in every dish.
With two convenient locations nestled in the heart of Eugene, Oregon, we ensure that great Mexican food is never far away. Whether you're joining us at our vibrant Oakway Center restaurant or our charming South Eugene location, you'll experience the rich flavors of Mexico right here in town.
Our Oakway Center restaurant boasts a delightful outdoor seating area with picturesque courtyard views, creating the perfect setting for savoring your favorite Mexican dishes. On select days, you can enjoy live music as you dine, making your meal a genuine fiesta for the senses.
At Chapala, we're not just a restaurant but a celebration of Mexican cuisine. Our extensive menu is crafted with care, offering a wide variety of dishes that cater to every palate. From savory classics to modern delights, our kitchen team ensures that every bite is a burst of flavor.
Our full bar service is a standout feature at Oakway Center for those looking to quench their thirst. Here, you'll find an impressive selection of top-shelf alcohol and a fantastic array of margaritas that will tantalize your taste buds. Try our signature Guava Margarita, a delightful and exclusive creation you won't find anywhere else.
We're a family-friendly establishment, welcoming both reservations and walk-ins. Chapala is the ideal choice whether you're dining with your loved ones, hosting a dinner party, or simply looking for a great place to watch the game on our big-screen TVs.
What sets us apart is our commitment to customization. We believe that you should have the final say in how your food is prepared. Feel free to ask your waiter for that extra kick of spice or request any special adjustments to suit your taste. At Chapala, your dining experience is as unique as you are.
Come and savor the flavors of Mexico with us, whether it's a family outing, a friendly get-together, or a solo treat. Chapala Mexican Restaurant is here to make your dining experience memorable, delicious, and distinctly Mexican.
Pressed for time?
Our quick lunch service will have you back to work in a snap!
Or, sit back, relax, and take it slow. Savoring your experience at Eugene's premier Mexican restaurant. 
MADE ESPECIALLY 

FOR
YOU
The Guava Margarita
INCLUDED WITH
EVERY MEAL
CHIPS AND SALSA
SEAFOOD
TASTE OF THE NORTH WEST
LOCALLY SOURCED
FRESHEST INGREDIENTS
FULL BAR
BEST TEQUILA SELECTIONS
SPICE IT UP
TRADITIONAL MEXICAN FLAVORS