In Mexico, bottled hot sauce is used in everyday cooking from street food and Mexican restaurants to homemade cuisine. It is so versatile that the possibilities are endless. If you crave a little spice in your life, Chapala's is here to bring you the taste of Mexico with these four favorite Mexican hot sauces.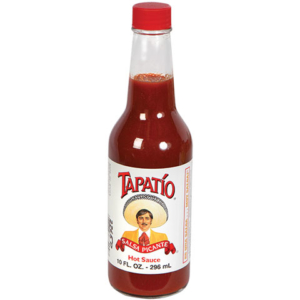 Tapatio
Spiciness: Mild
Ingredients: Water, red peppers, salt, spices, garlic, acetic acid, xanthan gum, sodium benzoate.
Story: Although it originated in Southern California, Tapatio is also very popular in Northern Mexico. In 1971, Jose-Luis Saavedra, Sr. started the company in a small warehouse in Maywood, California. He started his company because he was unable to find any other Mexican hot sauce except Tabasco in Southern California. Tapatio only has one flavor, and it's remained unchanged since 1971. It goes great on almost anything but especially pasta dishes, tuna, spicy cocktails, and breakfast eggs and potatoes.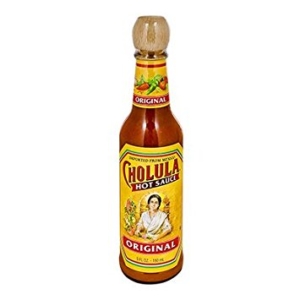 Cholula
Spiciness: Mild
Ingredients: Water, peppers (arbol and piquín), salt, vinegar, spices, xanthan gum.
Story: Cholula originated in Chapala, Jalisco, Mexico and made it's way to Austin, Texas in 1989. Cholula Hot Sauce was named after a 2,500-year-old city in Mexico, the oldest inhabited city in North America. Today, Cholula comes in five flavors: Original, Green Pepper, Chipotle, Chile Lime, and Chili Garlic. It is recognized by its iconic wooden cap. Cholula has a nice burst of heat thanks to the piquín peppers and its website recommends trying it on burgers, grilled corn, mixed in ranch, and poured over popcorn.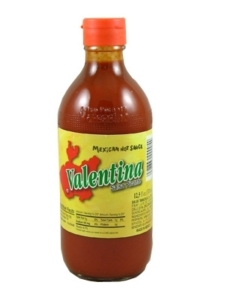 Valentina
Spiciness: Mild
Ingredients: Water, chili peppers, vinegar, salt, spices, sodium benzoate.
Story: Valentina is one of the most common hot sauces in Mexican taquerias and an easy go-to hot sauce with very simple ingredients and both a little heat and flavor. Valentina is described as "thicker and less vinegary [than Tabasco], with more depth of chile flavor." Valentina goes great in spicy cocktails and to spice up any Mexican cuisine.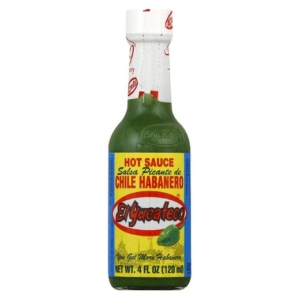 El Yucateco Chile Habanero
Spiciness: Medium Hot
Ingredients: Water, habanero peppers, salt, acetic acid, spices, xanthan gum, citric acid, onion powder, sodium benzoate, FD&C yellow no. 5, calcium disodium EDTA, FD&C blue no. 1.
Story: When you're in need of some heat, look no further than El Yucateco Chile Habanero. Founded in 1986 and established in the Yucatan Peninsula in the southeast of Mexico, this hot sauce definitely packs a punch with it's sharp, tangy flavor. The green habanero sauce goes great with all kinds of meats and salads or to liven up your guacamole. You'll only need a couple drops! El Yucateco has a variety of hot sauce flavors: Green Habanero, Red Habanero (less spicy than the green kind), Kutbilik Habanero (a whopping 11,600 Scoville units), Caribbean Habanero, Black Habanero, Jalapeno (their mildest flavor), and Chipotle.
Chapala Mexican Restaurant offers an extensive menu of favorite Mexican dishes and more! Enjoy your favorite dish at one of our two locations in Eugene.